It's been several years since I had the opportunity to attend the NACAC Conference. That, coupled with a year away from any type of airline
travel, had me so excited to arrive in Seattle for the return of an in-person NACAC conference. As a new Assembly Delegate, I was unsure of what to expect going into the conference this year. NACAC has recently undergone a lot of changes in its organizational structure, and it was evident coming into the conference that more change is on the horizon.
For the first time in NACAC's 84-year history, all eligible voting members took part in the NACAC Annual Member Vote. If you're a member of NACAC, I'm sure you remember receiving a countless number of emails encouraging you to learn more about the issues on the ballot and reminders to vote. I will be the first to admit that it was overwhelming to try and digest all of the information being presented. There was a lot to consume at one of the busiest times of the year, and it was likely easy to hit the delete button or forget about the emails altogether.
In case you missed it, or want a quick synopsis of the voting results, continue reading.
Voting occurred electronically from August 9th through September 15th. During that time, members cast their ballots for the next president-elect and two new board directors. They also voted on the passage of several proposed amendments to NACAC's Bylaws. Part of the approval process requires that one-tenth (1/10) of all eligible voting members must submit a ballot to constitute a quorum. NACAC reported at the conference that 12% of voting members participated in this year's vote. Results of the vote were released prior to our arrival in Seattle but the highlights were: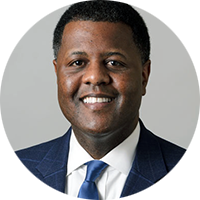 webinar
for more information.
Share this post: