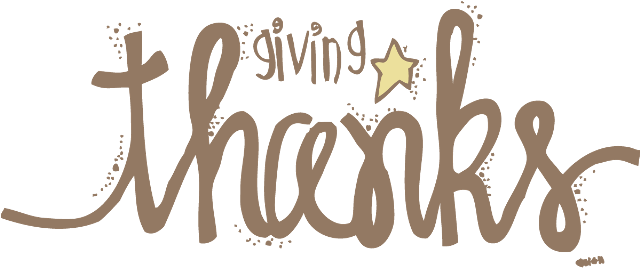 Being thankful has a positive effect on many parts of our lives. Studies have been telling us for years just how beneficial gratitude and recognition are in the work place, in our relationships, and towards our mental and physical wellbeing.
Recognition in the work place often has a direct tie to job satisfaction and higher employee retention; we all understand the difficulty and importance of retention within the admissions field. It is all too easy to focus on the prospective students and numbers, but it's just as important to show your staff (and yourself) gratitude for their hard work - especially during the busiest of all seasons.
WE ARE THANKFUL FOR YOU - and we know you're thankful for many things and people in your life. So, we're calling on YOU to send us an email with an anonymous kudos or shout-out for something or someone you're thankful for. It can be in the office, a staff member, someone at another school, etc. We will post them in next month's Scenes - and what a great holiday gift to show someone they're appreciated! Try to think outside the box. Pay closer attention to those who seem to fly under the radar and truly strive to make someone's day.
Your wonderful Iowa ACAC President (not so anonymous) wanted to share an example for inspiration:

"I'm grateful for the wonderful Iowa ACAC Executive Board and all of the amazing high school and post-secondary admission colleagues throughout the state of Iowa. You all do great work and I'm so proud to be in this profession with you!" – Terri Crumley
If you need more encouragement, here are some facts about the benefits of appreciation/gratitude:
1. Showing gratitude to others increases your happiness and optimism.
2. Those who focus on what they're thankful for have lower stress, a better night's sleep and lower/regular blood pressure levels.
3. Valued employees are more productive and hard working than those who feel undervalued.
4. Positive vibes attract new friends - and probably more students at college fairs ;) .
5. You want to be appreciated - and so do others. So share the love!
Share this post: