It's hard to believe that National College Decision Day is only a couple of short weeks away. All of the hard work of high school counseling staff and admissions professionals will soon come to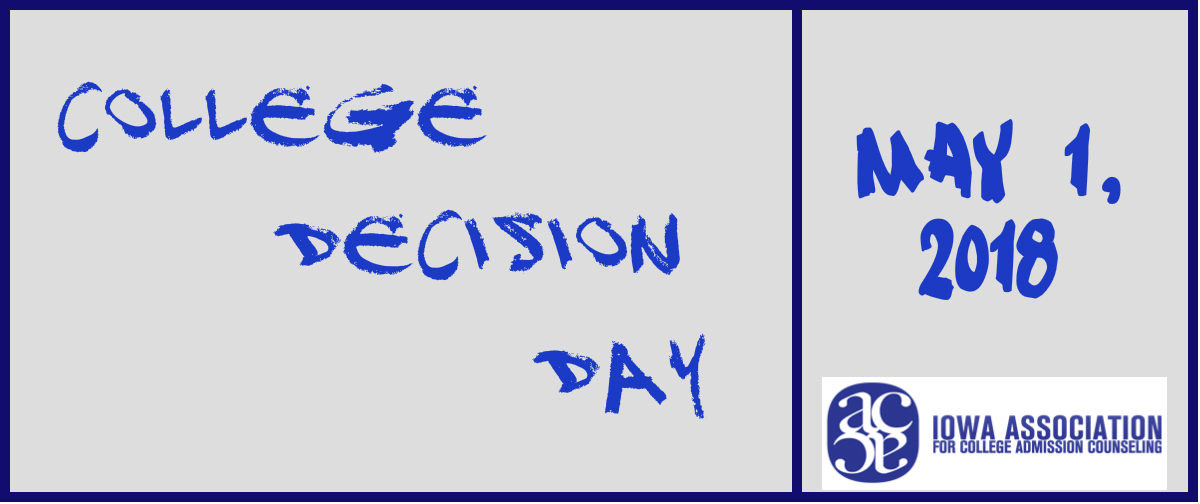 fruition as we see the college classes of 2022 come together. As an admissions professional, I know that I am definitely excited to see what this next class will bring to our campuses!
While this time of year brings a lot of victories and motivation, it also brings a lot of difficult conversations. We, as admissions professionals, sometimes act as athletic or fine arts recruiters, financial aid advisors, and academic advisors as we try to answer all questions of our prospective students in order for them to enroll in our colleges or universities. As we conduct these conversations, it is important to understand and remember the May 1 deadline.
The National Association for College Admissions Counseling (NACAC) states in the Statement of Principles of Good Practice (SPGP) that students have until May 1 to commit to any college or university (II. B. 3). The SPGP also states that colleges and universities must honor their financial aid offers until May 1 (II. B. 3). We believe that this will give students optimal time to make potentially the biggest decision they have made thus far. Admissions professionals must respect that time as it is what is best for everyone.
We, as admissions professionals have a large responsibility to guide students through the admissions process, which we know can be a little overwhelming. We must always keep the best interest of our prospective students in mind at all times. We can best serve our prospective students by respecting their rights and assisting them as they make the college decision that is best for them!
Share this post: