5 Easy Ways to Motivate Student Employees
Sometimes you hire a student who walks into the office everyday like they just got done listening to a motivational TED Talk.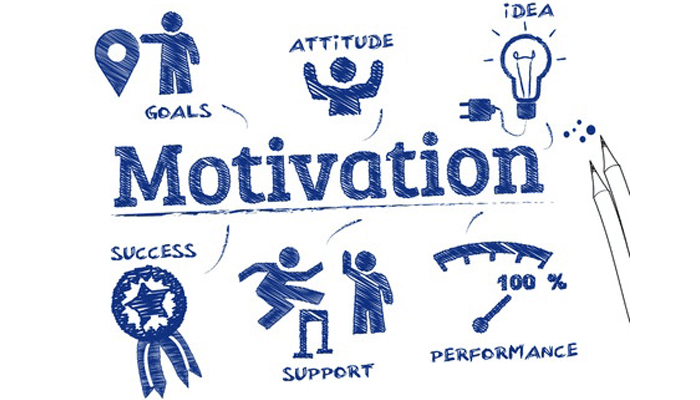 However,
many
times, students come in with a hundred other things on their minds, and it can be hard for them to focus on work, or get motivated by daily, repetitive tasks. And who can blame them? Staring at a screen for four hours while processing documents, after coming off of back to back lecture classes can be exhausting for anyone, let alone the average 18 to 22-year-old student.
So, how do we create an environment in our admissions offices that engages and motivates our student emplo
yees? The following are some techniques I have learned over my eight years as a student supervisor that have created a more enjoyable and inspiring work e
nvironment.
Involve them in office goals and announcements.
Starting their first day of employment, you should begin with the precedence that the goals of your office are also the goals of your student employees. As a supervisor, it's great to remind your students of this as a way to help them take ownership in their role and g

ive their position a bit of meaning.
Along with sharing office goals, keep your students informed of upcoming events, staffing changes, and procedure updates. Make sure that during your professional staff meetings you are taking notes to relay details back to your students. You can keep students informed through weekly emails, monthly meetings, or writing updates on a whiteboard in a high traffic area of student employees. If you want some numbers to remain confidential for professional staff only, you can focus on small positives such as, "Your help processing applications, taking calls, or sending letters is having an impact! This week we saw a 10% increase in applications!"
Provide professional development opportunities.
With budgets constantly tightening, increasing student employee wages to meet competition may not be a possibility. When pay rate can't be adjusted, look for other ways to incentivize student employees, such as paid professional development opportunities.
Consider bringing in your college's career services to discuss resumes and teach students how to leverage their current positions to help fine tune their soft skills for future employment opportunities. On our campus, the university offers a time and stress management workshop, a suicide awareness and prevention workshop, and many more that student employees can register and attend for free. Student employees are allowed to complete up to three hours of professional development per semester and get paid to attend these activities.
In addition, consider offering in-house professional development opportunities such as sitting in on a prospective student appointment, or attending a visit day academic workshop to learn about a major different than their own.
Allow for additional responsibilities or advancement opportunities.
Look for ways to retain outstanding student employees such as having advanced leadership opportunities that come with increased
responsibilities (such as being the lead on training new student employees.) While increased responsibilities should not automatically be given, awarding those who demonstrate initiative acknowledges to the student that we appreciate their efforts in the office.
Don't let them do homework!
I have discovered from my own experiences that little benefit has come from allowing students to do homework while at work. We started this policy two years ago, and while there was some initial resistance from students who had been able to do homework at work in the past, overall the feedback has been very positive. In addition, we never have any issues hiring students, or retaining students, as a result of this policy.
One issue with allowing students to do homework at work, is that students may begin to rely on the ability to do homework at work. As a result, it may cause students to quickly work through tasks, or get frustrated when you present a task for them to work on when they hoped to use that time to study. Another obstacle is when one position in the office allows for homework time, and others do not. Students may see this as unfair treatment and frustrating.
Instead of allowing students to do homework at work, let's teach our students to better manage their time to find more appropriate times to be studying. I always tell students that to me, they are a student first, and an employee second. If they ever feel overwhelmed at work due to academic concerns, they need to come to me to see how we can adjust their work schedule accordingly.
Have friendly competitions and prizes.
There is nothing like a friendly competition to rally the troops together! We offer several competition and prize opportunities throughout the year to motivate student employees. One of the most popular ongoing games includes a stuffed animal named T.G. (aka The Giraffe) T.G. is hidden throughout the office each week, and it's up to students to locate T.G. If the stuffed animal is found, the student is to return T.G. to its cozy bed (which consists of decorative pom-poms), and, as a reward, the student earns money to use in our mini convenience store AND get their name into a drawing at the end of the semester for a gift card giveaway.
I mentioned in a previous tip that it is important to keep your student employees updated on office goals and announcements, and while it may be easiest to send an email, it may not always be the most effective. However, when the inevitable happens, and you must send an email, consider making a game out of it. On occasion, send out an announcement email and at the bottom of the email add in a note saying, "If you read this whole email, respond back and you will get your name entered into a raffle for a $5 gift card!"
Now you may be asking yourself, where do you get all this money for gift cards!? It's simple - we ask local businesses for donations! We have had great luck contacting businesses for any type of donation they can give us and, in turn, we have received free meals, free coffees, free haircuts, free bowling, free Famous Dave's BBQ Sauce (random, but thank you Famous Daves!), and free gift cards ranging from $5 to $20, just to name a few. We then use those gift cards to incentivize students in various ways throughout the year.
Have another idea to share? We'd love to hear it! Please comment below!
Share this post: