ICAN - New Name, Same Great Resources!
As we travel the state of Iowa recruiting students this fall, it's important to be aware of other resources that can help students and families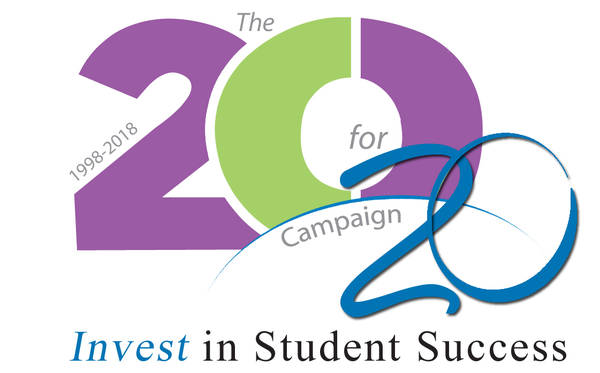 navigate the college search process. One resource that we can reference students and families to is ICAN, a nonprofit that provides college and career planning and financial aid resources to students and schools across the state of Iowa. Formerly known as the Iowa College Access Network, the organization has changed its name this year, along with changing some of their programming to better serve students and school counselors. In addition to focusing on financial aid and college planning, the organization will also focus on professional development for school counselors and educators. ICAN's Director of Communications, Britt Morey, shares more about the organizations changes:
What do you hope the name change reflects about your mission and the ways in which you can help students?
The transition from the Iowa College Access Network to ICAN is reflective of the educational industry's progression from college access to the broader scope of education and career training, and embraces the changes in the way Iowa youth now prepare for life after high school. Our roots are in college access, so our goal remains focused on delivering breakthrough programs and services that will help connect students with their future through informed decision-making.
In addition to the name, are there any other big changes happening at ICAN?
Our name change is part of our new 5-year strategic plan which is shifting our priorities from 100% direct service to a 50/50 model of direct service to students and professional development training opportunities. ICAN is integrating technology and expanding its professional development training to community members, school counselors, and higher education professionals in order to expand the number of resources available to help students in this process. In five years we hope to have transitioned to the 50/50 model - 50% of our programs and services will be directed at reaching students through presentations, seminars, events both in-person, and through technology, and then 50% of our programs and services will be directed at professionals who work with students every day.
Can you tell me about one initiative that you're especially excited about in the upcoming year?
ICAN has always worked in partnerships to provide professional development opportunities and has received a lot of requests over the years to expand. To take the next step and be able to develop training programs that meet the needs of school counselors, admission and financial aid professionals, and the education community as a whole is really exciting. We are going to be rolling our new professional development programs to join our popular FAFSA Scenarios training in the Spring 2019.
What is the biggest thing that you want admission counselors to know about ICAN?
ICAN is a strong supporter of the college process and we are here to help students and professionals in any way we can. Reach out to us when you have questions or if you see a need that we can help fill.
In addition to the work that we do to serve students throughout their college search process, it's important to help connect students with other resources to help them succeed. ICAN can be a great resource to share with families. To learn more about the services and training ICAN provides, check out their website at www.icansucceed.org.
Share this post: