I have a co-worker who enjoys saying "So, now what happens?" at times when it is crystal clear what is about to happen. (My kind of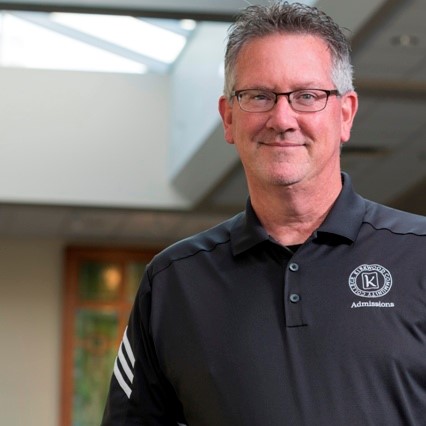 humor). This expression took on new meaning to me recently, as I found myself officially passing the gavel to Tom Paulsen of The University of Iowa. In the blink of an eye, I was no longer the President of Iowa ACAC. This marked the first time I seriously asked myself, "So, now what happens?"
Here's a quick primer on the Iowa ACAC Executive Board - the board is made up of several elected positions and several appointed positions. Some nine different chairpersons are appointed positions, while the Assembly Delegates, the Treasurer and the President are elected positions.
According to the Iowa ACAC Roles & Responsibilities manual, the President is elected to a three-year term, with the first year serving as President-Elect, the second year as President, and the third year as Past President. After some careful review, I'm reminded that the primary duties of the Past President are to chair the Nominations & Awards Committee and to serve as the Chief Delegate to the National Association of College Admission Counseling (NACAC) Assembly.
Are you an active member of Iowa ACAC? If so, you can be considered for an elected Executive Board position. Take it from me - you are 
never too young (or too old) to actively get involved in your association. As my term transitions to the final year, I intend to make the most of my time by serving as your Chief Delegate and by keeping an eye out for anyone whose efforts should be highlighted through nominations and awards.
Now that I know what happens to Past Presidents, I hope you have a wonderful summer. Rest, relax and re-energize so you can do your best work ensuring that all students remain "front and center" in the college recruiting process.
Share this post: