Now that 2020 is squarely in the rear-view mirror, what can we look forward to in the new year? A new FAFSA perhaps? No, not exactly, but we can expect major improvements in the not-too-distant future.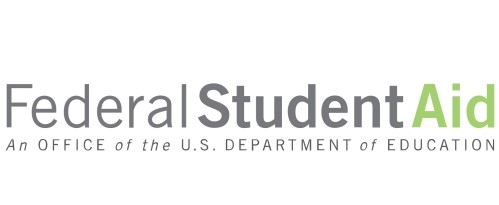 Mr. Lamar Alexander, senator from the great state of Tennessee, has been a tireless advocate for higher education reform; he has specifically been advocating for FAFSA simplification for many years. He has claimed that the FAFSA form itself is a barrier to those who wish to pursue a college education. Senator Alexander's belief—and the belief of many—is that the form is too long, too complicated and in the eyes of many families, simply not worth the hassle.
On Sunday, January 3, 2021, at age 80, Senator Alexander retired from the United States Senate. His vision of changing the FAFSA was achieved, for the omnibus spending bill which was signed by the President last week included revisions in the FAFSA.
With respect to college access, this is significant. We have all worked with families who—for a variety of reasons—opted not to submit the FAFSA, right? I've heard numerous objections--it's too complicated, too long, too intrusive, etc. Over the years, countless families have told me that it just isn't worth the effort. This mindset has, unfortunately, caused many families to literally leave monies they were eligible for on the table. To borrow a line from Powerball, "you can't win if you don't play." For far too long, too many families have simply opted out by electing not to play. By simplifying FAFSA, one primary goal will be to increase the number of families who submit FAFSA.
So, how will the FAFSA change and when will these changes go into effect? Changes go into effect Fall 2023, so the first class of students impacted will be the high school Class of 2023. (I imagine that means the 2023-2024 FAFSA form will become available to students on October 1, 2022).
At long last, FAFSA will become more user-friendly, shorter and allow more students to become eligible for Pell Grants. The form itself will go from 108 questions to 36. FAFSA will become more streamlined, for students will no longer need to hand-enter tax form data. By 2023, students will benefit from automatic systems which will allow them to import financial aid data from the IRS. For the first time since 1994, students who have been incarcerated will be eligible for Pell Grants. And, for the first time since 1998, students who had been previously convicted of a drug crime can find themselves eligible for federal financial aid.
Senator Alexander's legacy will be streamlining the FAFSA. He developed a reputation for starting meetings by waiving the ten page printed FAFSA form as a visual aid to illustrate its complexity. His office put out a statement over the weekend claiming that the enhanced form will enable a half a million more students to become Pell eligible and predicted that another 1.7 million students would qualify to receive the maximum Pell Grant.
Happy New Year. Cheers to the future and a simplified FAFSA.
Share this post: