Simple Steps to Assist First Gen Students
"Go to the FAFSA website and create your FSA ID. You will need to use your parent's 2019 tax returns which you can link to your FAFSA using the IRS Data Retrieval Tool.  Once we receive your FAFSA, we can tell you how many loans and grants you qualify for based on your EFC. You might get selected for verification. You will be notified if you are selected, and additional documentation will need to be completed. Login to TritonPass and accept your financial aid package under the 'Academic Profile' tab. You will then be prompted to complete Entrance Counseling. We recommended only borrowing what you need, and suggest avoiding the unsubsidized loan if possible because that accrues interest while you are attending college. Do you have any questions? Great! Call us if you need help with anything."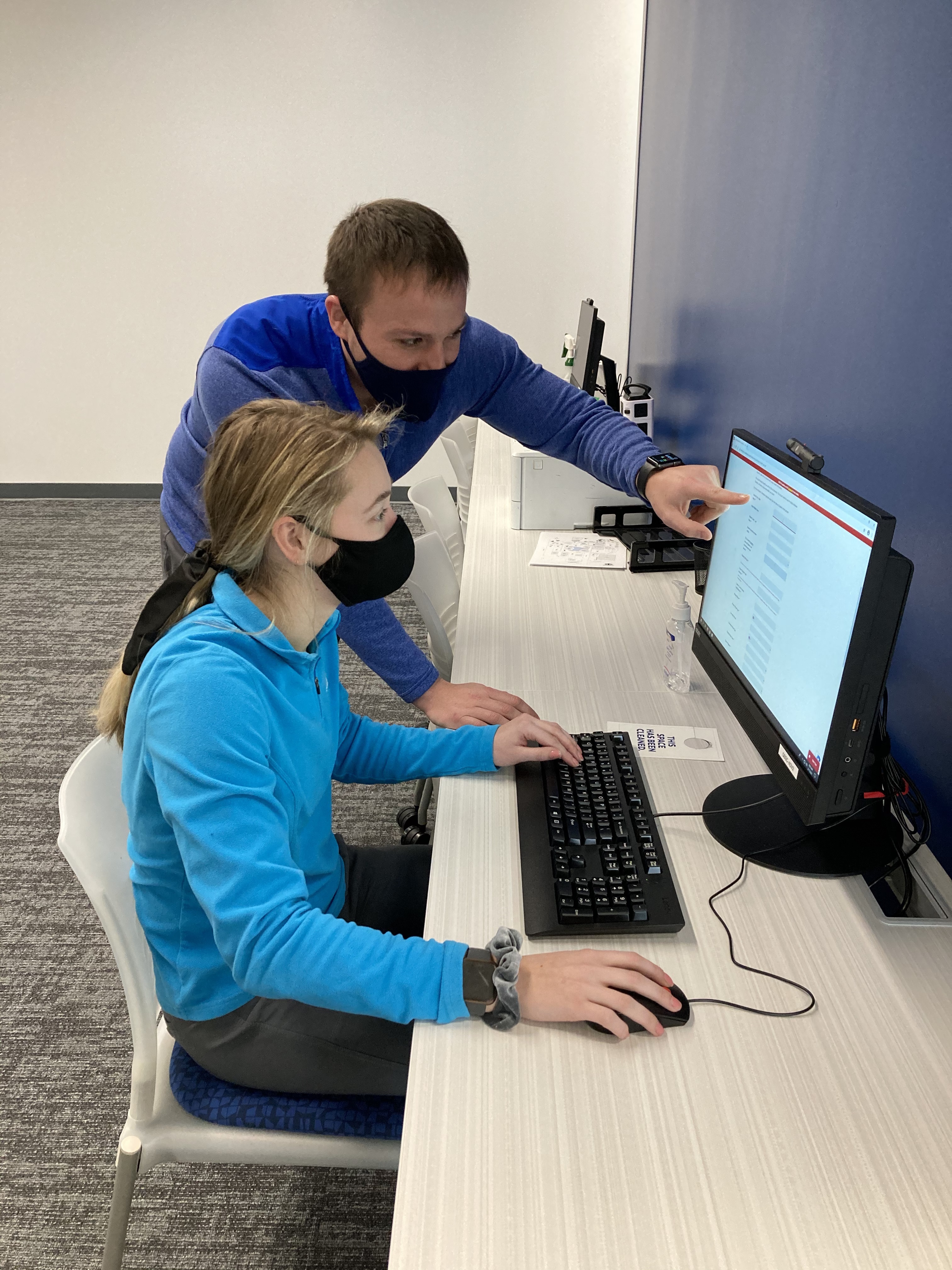 Typing that out made my skin crawl. Now, imagine you are meeting with an admissions counselor or financial aid advisor with your family as a first-generation student and listening to the directions above. FSA ID? Verification? Entrance Counseling? Grants? Taxes? Unsubsidized loan? WHAT? Mom and dad are as confused as you are since this is their first time going through the college admissions process. Your family does not understand the verbiage that is being used. You do not know what you want to study or how to register for your classes. You forgot your FSA ID password. You tried answering your secret questions to reset your password, but it says the answer is incorrect, so now you are locked out of your account. You feel this whole process is frustrating, and it seems like more obstacles continue to arise as you go through the college admissions process.
In my current role at Iowa Central Community College, I work closely with approximately 180 first-generation students to help ensure they have a  smooth transition from high school to college. I am also tasked with helping them overcome any obstacles or barriers they may face to ensure they are successful during their time at Iowa Central. Whether it is time management skills, improving study habits, or getting involved on campus in some capacity. It is my job to assist them. Over the past three years of working in this role, I've observed that when working with first-generation students transitioning from high school to college, we often assume that the terminology we use is understood by our first-generation audience. We live and breathe these terms and processes daily which makes it easy for us as higher education professionals to assume our audience understands what we are trying to convey.
One strategy used is putting an emphasis in simplifying our communication with first-generation students and their families. I know it is cliché, and we hear this all the time at meetings and conferences, but there is a lot of truth and substance in the way we communicate with our students.  Of course, we want to simplify everything for all of our students, but we need to recognize that this is a new language and a new journey for first-generation students and their families. It is easy to understand how they could get lost in our college terminologies and processes.
To put things in a different perspective, I admittedly recognize I am not a very mechanically inclined individual when it comes to fixing cars. I envision that I am a prospective first-generation student on the campus of "Automotive Mechanic University" with no experience or real knowledge about car engines. I arrive on campus and the day begins by listening to "AMU's" Admissions Counselor's broad presentation on exhaust valves, fuel injectors, weak ignition coils, and misalignment of crankshafts. I do not understand the function of these parts, what they look like, what causes them to break or malfunction, how to fix them, or how to navigate a car engine. You can imagine the confusion and frustration I would be experiencing. I often think of myself in that "scenario" when working with first-generation students and try to do my best to simplify and define key-terms and processes so I can convey my message in ways that can be easily understood. Many of these students and families have barriers that they have to overcome outside the academic realm so avoiding the creation of more barriers in the admissions process, the better we can serve our first-generation students.
Speaking of barriers…In my three years of working closely with first-generation students in my current role, I've recognized that these students have a lot of barriers stacked against them outside of the academic realm.  Lack of connections, balancing school with working part-time to support the family, lack of "college knowledge" In navigating the college environment, higher rates of discrimination and/or isolation, and the list goes on and on.
Eliminating more obstacles and barriers for these first-generation students was imperative when helping these students, so I established myself as the main point of contact for these students and tried to eliminate "office hopping" as much as possible. What do I mean by "office hopping"? If a first-generation student had questions about housing that I wasn't able to answer, I would avoid transferring them to the housing office, I would contact the housing office myself and relay the answer back to the student.  If they needed to update their home address, I wouldn't direct them to our website to find and download the "Change of Address" form to complete and return to our Student Records Department. Instead, I would go to the website and download the form myself and then email it to them directly. If a student was on campus wanting more information about jobs on campus, instead of saying "go to the Career Services office in Building X, head to the third floor and turn right at the elevators and ask to speak with Jane Doe." Instead, we walk over to the Career Services together, sit in the waiting room together, Introduce the student to our Career Services Coordinator Jane Doe when she is available, and remind the student to contact me for other questions or anything else I could help with. Small extra steps like this help avoid confusion, establishes trust with the student, and helps them establish a comfortable connection with someone on campus.
These simple strategies are not under the realm of new "ground-breaking data," but they carry a lot of substance and relevance when assisting first-generation students. We often hear success stories of our students. The students generally credit a faculty or staff member at their institution that formed a relationship with them and helped them overcome obstacles to achieve their academic goals. If we can focus on: eliminating barriers, simplifying our communication to alleviate confusion while navigating through the college admissions process and, most importantly, building strong, meaningful relationships, then we as higher education professionals set the foundation for first-generation students to achieve success on our campuses and impact the lives of our first-generation students.
Share this post: