Celebrating our Membership!
As we approach the end of the school year, Iowa ACAC would like to thank our members. Our current organizational membership includes 129 colleges, universities, military, and non-profit organizations and 70 high schools. All of those organizations incorporate 900 members in our Association.
To help celebrate National School Counseling Week 2023, "School Counselors: Helping Students Dream Big," Iowa ACAC provided "scholarships" to school counselors who signed up to become an Iowa ACAC member during the week of appreciation. Scholarships included free registration to the Iowa ACAC conference in Iowa City and their hotel stay. The following new members have accepted the scholarship:
Anamosa High School
Holy Trinity Catholic Schools
In addition, we wanted to highlight some school counselors that we are excited to have in attendance at our upcoming Iowa Conference:
Jenna Hardersen, School Counselor at Anamosa High School
What is the best part of your job?
I just moved to the high school level this year from the middle school in the same district, and I have loved getting to see how students have grown and working with them on their career/college plans. It has been amazing to get to help students with their decision making about their post-graduation plans, especially after working with them through middle school on possible career paths. Now I'm getting to see how far they've come and what they've decided to do! I also love the flexibility of the job and that each day is different!
What made you decide to join Iowa ACAC?
I've heard wonderful things about the work Iowa ACAC does but as a middle school counselor it wasn't super applicable to my work, so now that I am in a high school I was excited to join this organization to help me learn more about transitioning my students to their post-graduation plans!
What are you most looking forward to at the Conference?
I am looking forward to meeting other counselors and learning about the process of advising students in their college planning and growing my own knowledge base so I can better help my students!
Colleen Koppes, College and Career Coordinator at Dowling Catholic High School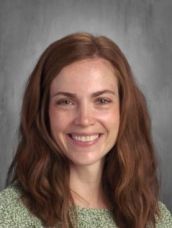 What is the best part of your job?
I love my job because I love getting to know students individually, their unique interests and future aspirations and how I can best support them in their future postsecondary pursuits. I also love that I can meet students freshman year of high school and see how they grow and blossom into themselves through senior year. I love the feeling of being a trusted adult that students turn to for advice and reassurance.
What made you decide to join Iowa ACAC?
Before moving back to Iowa last year, I was heavily involved in MACAC (Minnesota ACAC) and attribute my involvement in MACAC to my growth in college admissions. I was involved in the Minnesota Education Fairs (MEFs) committee and the NACAC fair committee during my time in Minnesota. I was able to connect with colleagues on both sides of the desk, and I truly believe it steered me into the position I have today as a college counselor. I wanted to continue to be involved in Iowa ACAC to ensure I stayed connected with colleagues across the state and stay up to date with current trends in college admissions.
What are you most looking forward to at the Conference?
I am looking forward to networking with new and old colleagues at the conference as well as branching out in trying new sessions that I haven't previously attended in the past.
Share this post: